The Essential Gift Guide
Christmas is around the corner and the pressure is rising to buy gifts. I really need to say that I am not a huge fan of the annual present ritual. For me it´s more about spending time together and to take to reflect things, that happened throughout the year. Just the right moment to mentally go into myself. Although my family and I do not celebrate with a lot of presents, I like the idea to give someone a treat or gift that the other person really would like or even need. And in fact my list includes more of the basic kind of gift, or gifts that are super underestimated and not many think to put these presents under the Christmas tree, but I do…
1.       A popcorn machine
Popcorn is one of my favourite snacks to eat while watching a movie. But when I found out that the ones for the microwave are quite bad for your health I stopped eating them. I once tried to prepare them in pot, but they didn´t turned out that well (I burnt the majority of them). After a long time of not eating popcorn, I found a popcorn maker at a home ware store. Luckily I had the opportunity to try them and I really liked them. They are made just with hot air and you can any flavour you want.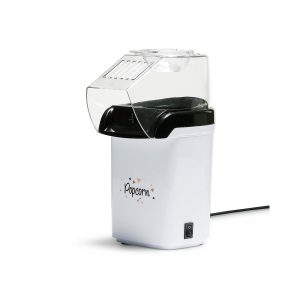 A book
I am a person who loves to spend time at home. Especially during winter time. There is nothing better than to cuddle up on the sofa and to read a book or watch a movie. For somebody who feels the same about spending time at home, the book The Little Book of Hygge: The Danish Way to Live Well, from Mike Wiking, is perfect. The word "hygge" is a Danish word which describes the feeling you get when you are cuddled up on a sofa with a loved one, in warm knitted socks, in front of the fire, when it is dark, cold and stormy outside. The book will help you to embrace "hygge", and to become happier.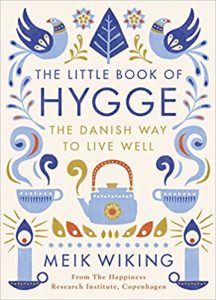 A cashmere scarf
With a good old cashmere scarf you can´t go wrong. Many of you will think that a scarf isn´t a great and creative gift but it is really useful, goes with many styles and never gets old fashioned. Especially a cashmere one is a piece which not all persons would buy because it´s more on the pricey side. In a basic colour like, black, grey or camel, it´s the perfect addition to a winter wardrobe.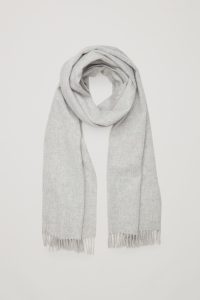 Socks
Let´s stay in the field of underrated Christmas gifts. Wool socks are just as underestimated as scarfs. But how many of you do know people with cold feet during winter time. So wool socks are the perfect gift. When you decide to go for the socks then you can really splurge on them. I am obsessed with the one from Birkenstock. A classic design, sustainable and absolutely comfortable. The best for cosy winter days.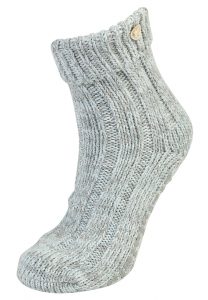 A coffee maker
Everyone who knows me, know that I am loving coffee. It is my daily pleasure and I am also really enjoying the ritual of brewing it manually. The one I am really loving is from Bodum. It is beautiful in its design and there is a metal filter included. Also they recently launched a new model with a cork collar, which is really nice and stylish.